On my way to this evenings "date" with Cajsa.
.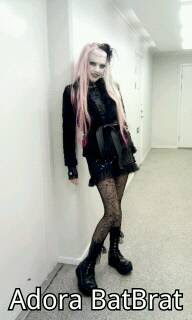 Porsche, my price winning International Champion siamese cat, joined in on the photo.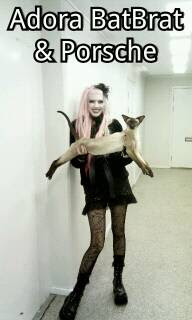 Pretty Cajsa and me at Wayne's Coffee, where we both ordered tea as we chit-chatted about how our looks makes the world a prettier place to live in. You don't have to thank us :)
I had on a spiderweb shirt, a sequin skirt (one I bought, cut off and added a ruffled lace) and my spiderweb stockings.
Nice touch with the garbage chute to the left...
Spiderweb make up today. And a soft, silvery shade all the way to the eyebrows.
Web painted with Kryolan Cake Eye liner and CEL sealer.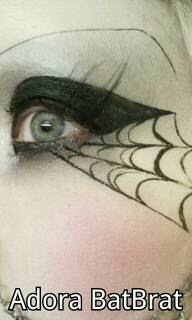 Lashes only on end.
Ahh, what a lovely day I've had <3 p="p">Like my new pillow? It's from H&M.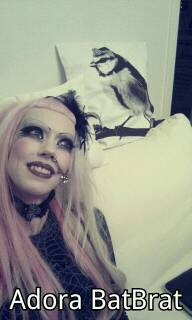 3>